As a designer who designs websites on both Showit and WordPress, I often get asked for an overview of Showit vs WordPress. And, since there's so much information about choosing between Showit vs WordPress, all my answers to these questions do not fit an email response. So, I decided to write a series of in-depth articles where I compare website design platforms I work with.
In this article, I will provide you with Showit vs WordPress in-depth comparison and will discuss the differences between the two platforms.
You will also find information and tips to help you choose the right and best platform for you and your business.
After years of designing and developing custom websites and templates for the above platforms, I compiled this post. So, if you need a complete Showit vs WordPress comparison, just read on.
So let's get started!
Table of Contents
Let's solve the WordPress biggest ever confusion first (aka understanding the difference between WordPress.com and WordPress.org)
For those who have worked with WordPress before, the difference between WordPress.com and WordPress.org is already crystal clear.
However, the challenge of understanding this difference is what I often come across. Especially when someone is getting into the WordPress world for the first time, and it is one of the most confusing things about WordPress for people who are new to WordPress. Unfortunately, some can not untangle this and scratch WordPress off their possible website platforms list.
For the most part, the confusion usually stems from the fact that when WordPress gets mentioned on the web, in blogs, or inside Facebook groups, people refer to the self-hosted WordPress.org version of WordPress. And, no wonder this confuses those who are just beginning their WordPress journey.
So, what's the key difference between WordPress.com and WordPress.org?
WordPress.com is a platform built by the same company that develops WordPress. The WordPress.com platform is a subscription-based website design platform with included hosting to build a website.
WordPress.org is the actual WordPress software. To build a website with WordPress software hosting for WordPress needs to be obtained separately. The reason why you'll sometimes hear the term 'self-hosted' WordPress is exactly this. Even if self-hosted is not mentioned at all, and you hear (or read) WordPress only, usually, what people refer to is self-hosted WordPress.
Worth mentioning is that both WordPress.com and WordPress.org (self-hosted WordPress) use the very same WordPress software. The key difference is that WordPress.com comes with hosting, security, and maintenance within a subscription, while self-hosted WordPress doesn't. If you choose to go with self-hosted WordPress, you will be responsible for obtaining hosting and caring for your website updates, maintenance, and security. Another option for WordPress is subscribing to a platform that is a managed hosted WordPress platform, where your website will run on the WordPress software. On top of this, the managed hosting company will provide you with a WordPress installation out of the box, hosting, maintenance, and security under a monthly or yearly subscription. A great example of such a platform is ProPhoto.
However, for the simplicity sake of this article, I will mention self-hosted WordPress and WordPress.com only.
What are the key differences between Showit and WordPress?
While both platforms are website builders, each one comes with its own specifics and features.
WordPress is a software to design your website with. WordPress was released on May 27, 2003, and it is one of the CMS (Content Management Systems) pioneers.
WordPress.com was launched by WordPress in the first place to offer a place for free WordPress websites (similar to what Google did with their Blogger platform). Then WordPress introduced an option to launch a custom domain website on their platform under one subscription. As demand and interest increased, WordPress.com now offers several subscriptions to choose from.
WordPress.org (aka self-hosted WordPress) is the software you'll need to download to install on a hosting of your preference if you want to run your website on WordPress.
On the other hand, Showit is an intuitive 100% drag-and-drop website design platform to design and launch your website. In the early days, Showit was primarily built with photographers in mind and has since shifted towards almost any business type.
Nowadays you can find just about any business on Showit from wedding professionals, boutiques, coaches, and service-based entrepreneurs to e-commerce businesses. One of the main reasons why many are shifting to Showit is the design freedom Showit allows for.
If you're looking for an in-depth hands-on Showit overview you can read my article where I review Showit as a platform, from the very basics to the pros and cons.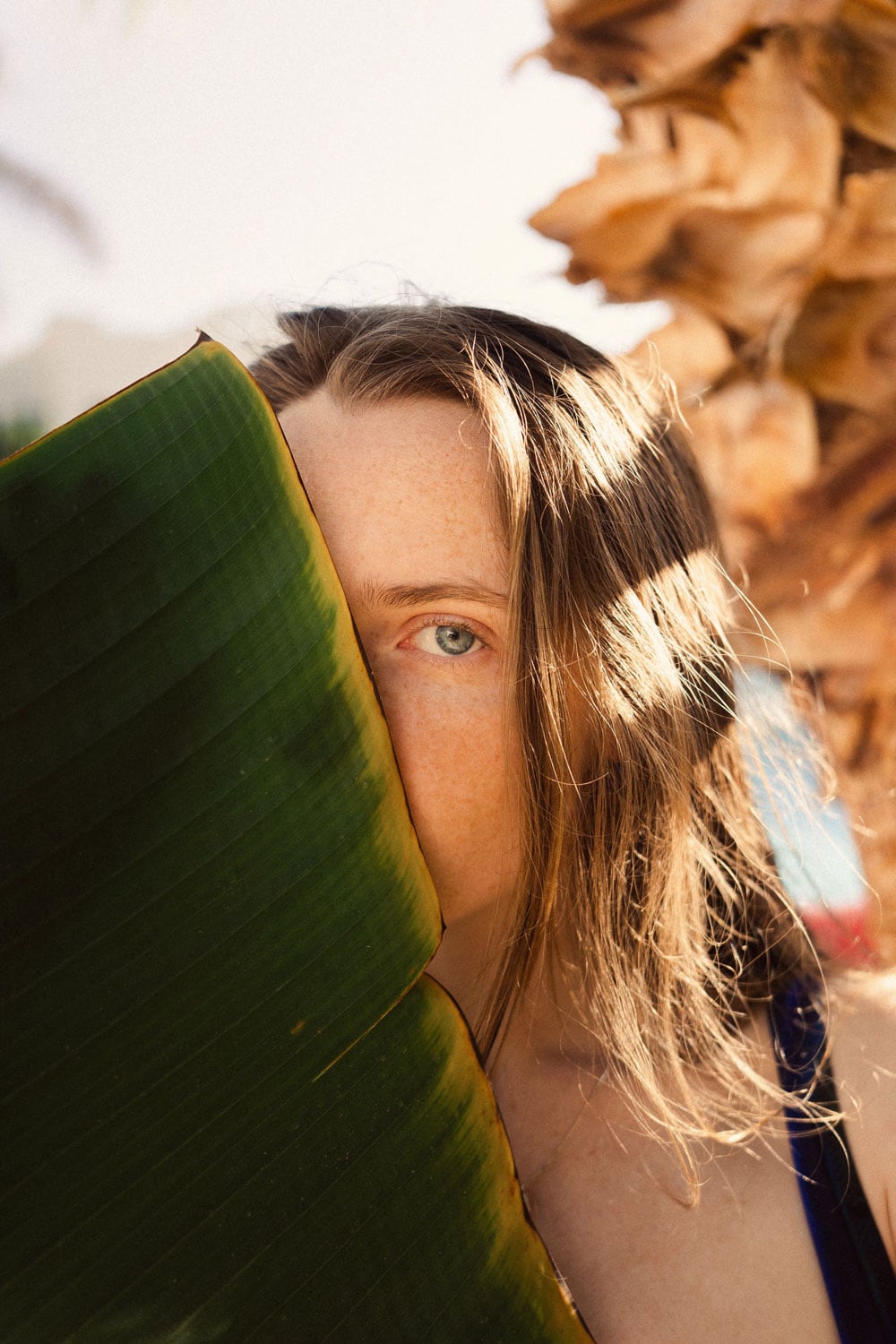 1 | Showit vs WordPress – Ease of use
When it comes to the ease of use for Showit vs WordPress, usually people find Showit much simpler and less overwhelming than WordPress. This perception stems from the fact that making changes and setting things up in Showit is done on one screen only, while on WordPress you need to navigate through multiple menus to find a simple thing to set. You'll also hear that Showit is much easier than WordPress despite the fact both Showit and WordPress blogs are WordPress blogs.
However, both platforms are easy to use, and finding Showit vs WordPress easier to use and navigate is a subjective matter. For example, photographers will most definitely find Showit much easier, because of the fact the Showit app is designed around the Adobe Lightroom user interface. And, photographers usually use Lightroom daily.
2 | Showit vs WordPress – Domains
Neither Showit nor self-hosted WordPress comes with a free domain name. And you need to obtain a domain name from a third party. Luckily getting a new domain for your website is an effortless thing to do.
For both platforms, you can buy a domain name from any domain name registrar and then connect to your Showit website or the self-hosted WordPress hosting for your website.
On the other hand, WordPress.com comes with a free domain for the first year. After that, you'll need to renew your domain name, and there will be a yearly renewal fee.
3 | Showit vs WordPress – Hosting & Backups
If you choose the self-hosted WordPress route, you need to obtain hosting by yourself to set up and install WordPress.
On the other hand, both Showit and WordPress.com will host your website no matter which subscription plan you subscribe to. Both Showit and WordPress.com come with limitations regarding storage and have specific quotas that differ based on subscription plans.
However, on Showit all subscription plans include the designer app, while on WordPress.com you need to select a template. Some limitations apply when it comes to the template variety on WordPress.com, and this depends on the plan. While on Showit you can install and customize any template at all.
When it comes to how backups are being handled, both Showit and WordPress.com will automatically back your website up. On self-hosted WordPress scheduled backups usually will come as a part of your hosting plan. If backups are not included in your hosting plan, you will need to set up a backup plugin for automatically exporting backups or learn how to back up a WordPress website manually.
When it comes to content, and reverting to previous versions of a page, WordPress keeps this for your automatically. The only scenario when you won't be able to restore a page is if you had permanently deleted that page in WordPress.
On the other hand, Showit has a cool possibility to request a page to get restored to the most recent previous version, even when you manually delete that page. There isn't a button you can press to revert a page. Also, this is only available for static Showit pages while for the blog restoring and reverting of pages is handled as for WordPress. If you had mistakingly deleted a page or a section on a page and need to restore that page simply get in touch with support immediately. They should be able to get your page back in no time. However, bear in mind, this restorable version is not kept indefinitely, so the best is to get in touch with support at the very moment you need a page to get restored.
4 | Showit vs WordPress – SSL & Security
Secure sites rank higher on Google and provide a trust factor to your website visitors. That's why it is extremely important to set up an SSL certificate for your website.
For self-hosted WordPress websites availability of SSL certificates and associated costs is usually determined by the hosting provider. Some come with free SSL or allow for the most popular free SSL Let's Encrypt certificate, while other hosts provide an SSL certificate as an add-on only.
On the other hand, both WordPress.com and Showit provide a free SSL certificate for your new website. SSL certificate setup goes through a different process on each platform.
On WordPress.com all SSL certificates are set and configured automatically. The only thing you need is a subscription, and everything is done for you without any hassle.
On the other hand, you will need to request an SSL certificate setup on Showit. Luckily the process is extra simple and is handled by just sending a message to the support team via the message feature within the Showit app. And on top of that, the complete process from requesting to having the SSL set on your live website takes around 2 business days – at least that's my experience from working on my clients' websites.
5 | Showit vs WordPress – Email address
Getting a branded email for a self-hosted WordPress site depends on the chosen hosting provider. Usually, hosting companies include an option to set up a branded email address.
However, I have been seeing hosts who do not include email addresses in their hosting packages. If getting a branded email address via your host is imperative, research this before purchasing a hosting plan. And, even if a branded email hosting is not included within your hosting there still are options available for you to set a branded email on.
Unfortunately, Showit and WordPress.com do not come with a branded email address hosting. However, it's easy to set up a branded email via a third-party email hosting provider. Most of the time, clients I work with choose to go with Google Workspace for email hosting. Or you can use any other email hosting platform such as this one to set up a branded email address for your domain.
6 | Showit vs WordPress – Blogging
Since Showit integrates with WordPress for blogging, there is no essential difference between Showit, WordPress.com, and self-hosted WordPress websites.
However, the design freedom and customization possibilities are way better on Showit than on WordPress. On the other hand, on WordPress, you can customize the blog layout to some advanced designs depending on the page builder.
On any WordPress, no matter if you go with WordPress.com or self-hosted WordPress, the blog is set automatically for you. You can start posting within minutes of setting WordPress up.
On the other hand, a blog set up on Showit has to be separately requested. If you're setting up a brand new website on Showit, a request for a blog setup within the wizard for connecting your domain to Showit is submitted. The process might look like a hassle. However, it is fast and worth it for the added benefits of WordPress for SEO.
7 | Showit vs WordPress – E-commerce / Online Shop
Whether you choose Showit, WordPress.com, or a self-hosted WordPress, you can set up e-commerce for your business.
On Showit, integration to third-party e-commerce platforms is needed, or subscribing to the advanced plan to install and set up Woocommerce. For in-depth information be sure to read my Showit eCommerce Complete Guide.
On WordPress, you can install Woocommerce or another e-commerce plugin only by clicking an install button. If you're new to WordPress, you can read through my tutorial on various ways to install any WordPress plugin.
One thing to mention is the difference between WordPress.com and self-hosted WordPress regarding the associated costs of running an e-commerce plugin.
WordPress.com allows for the installation of Woocommerce and charges transaction fees.
On the other hand, on self-hosted WordPress websites installing an e-commerce plugin is free of transaction fees. The only cost you will have is your hosting plan.
However, depending on your shop size, you might need e-commerce-optimized hosting.
8 | Showit vs WordPress – App Backend Interface & Customization possibilities
Showit and WordPress share one thing. On both of these platforms, you will get a fully-fledged WordPress blog, and the backend interface is 100% the same. And, while Showit is more customizable, especially regarding the blog layout design freedom, with WordPress you can choose from many different templates. Or, you can get a page builder that allows for blog layout design customizations.
On self-hosted WordPress websites, you can install any page builder of your preference, while on WordPress.com there are some limitations depending on a subscription plan. Unlike Showit, with WordPress, all your pages are created and designed within the WordPress dashboard. And how customizable your design will be depends on the page builder you decide to go with.
However, remember that no matter your choice, all website platforms come with a learning curve. And, if you're the type of person who wants direct support for all of your questions and concerns, then Showit is the way to go. And, especially since there are so many tutorials and an amazing community always ready to help you with any Showit-related questions inside the Showit's Facebook Group.
9 | Showit vs WordPress – Availability of Templates and Designs
The comparison of Showit vs WordPress for template design availability is straightforward to explain.
On both Showit and WordPress, you can get and install free templates, purchase a premium website template design, or work with a website designer on a custom website design tailored to your business specifics and needs.
There are many options and plenty of designers designing websites and templates for both platforms. Therefore, finding the right designer for customizing an existing template or crafting a custom website design experience shouldn't pose a problem.
However, the major difference between Showit vs WordPress regarding templates is the variety of designs and availability.
One thing to note here is – both Showit and WordPress designers can design a completely custom website design experience for your business without the use of any template at all. In addition, if you use a WordPress page builder, then both Showit and WordPress are fully drag-and-drop but come with different design capabilities.
While in Showit you can move and place elements anywhere you like or better say to an exact spot without the need to use any external code or software, with a WordPress page builder you might need to take some extra steps to achieve the same layout as on Showit.
10 | Showit vs WordPress – Adding, changing, and updating website content
Adding new content, swapping images, or making changes and updates to your website is easy and possible on a Showit, WordPress.com, or self-hosted WordPress website.
While Showit is a completely drag-and-drop platform, on WordPress a drag-and-drop builder is also available.
There's also the WordPress block editor that is improving the ways for content customization on a WordPress website.
So, if you're not looking for some complicated and advanced layouts even the built-in WordPress block editor might suit your needs. For more advanced design-rich layouts you'll probably need a page builder for WordPress.
11 | Showit vs WordPress – Responsive website design
If you're not familiar with what responsive design stands for let me get you a short overview. Responsive design is a design that automatically adjusts to the visitors' device screen size. And, both WordPress and Showit include responsive design.
In Showit, there's much bigger customization control for Desktop/Tablet and Mobile screens. And, while customizing for mobile is something you might wish for, it is not handled automatically on Showit. However, luckily Showit has built-in tools to speed up and help you design a mobile version of any page, as with the auto-layout options.
On the other hand, responsiveness in WordPress is automatic. And depending on the page builder, you can customize a layout for tablets and mobile devices, too.
The key difference between Showit vs WordPress regarding responsiveness is that on Showit your Desktop version will automatically become the Tablet version of your website. While on WordPress, most page builders allow customizations to all three screen sizes – Desktop, Tablet, and Mobile.
12 | Showit vs WordPress – Analytics
There's quite a difference between Showit vs WordPress in how analytics are handled.
What is common for both WordPress and Showit is that both integrate with Google Analytics for tracking your website stats.
And, for making informed decisions about your business website there are many reasons why setting up website analytics is important.
While setting up Google Analytics on Showit is simple and straightforward, there is almost no limit to which analytics platform you can integrate with Showit. And, even in the case you need to set up the Google Tag Manager on Showit, Showit got you covered. The only thing you'll need to get from your analytics platform is the code to get inserted on each Showit page.
On the other hand, integrating Google Analytics on WordPress is extra simple especially since there's a plugin by Google themselves to integrate WordPress with Google Analytics. There are other Analytics tools in WordPress you can use and integrate too and there's absolutely no limit on this, too.
It's worth mentioning here that WordPress.com has some limitations on which plugins you can install, so make sure you check on those before subscribing. On the other hand, there aren't any limitations for self-hosted WordPress websites.
However, some Analytics plugins are heavier than others and require more resources to run, so it is worth checking with your hosting provider if your plan can support the plugin of your choice.
The Google Site Kit plugin is extra lightweight so if you plan on implementing this plugin on your self-hosted WordPress website you most likely will not need any extra resources (even on low-performing hosts).
13 | Showit vs WordPress – SEO
Both WordPress and Showit are awesome for Search Engine Optimization (SEO), and you can rank in the first position for your targeted keywords with either.
While Showit comes with built-in tools for SEO for static Showit pages, WordPress and the Showit blog (that runs on WordPress) integrate with plugins for SEO.
SEO on Showit is specific to the platform, and you'll need to learn how to SEO Showit. Within a Showit blog subscription, the Yoast plugin for SEO is preinstalled.
And, on either WordPress.com or self-hosted WordPress, you can install the Yoast plugin, too. Less restricted is the self-hosted WordPress, where you can install any other plugin for SEO.
And, if you're not a fan of Yoast for SEO, on Showit, you'll need the advanced subscription plan that allows for the installation of other SEO plugins.
No matter the platform you choose, you can optimize your content and blog posts for SEO easily.
14 | Showit vs WordPress – Coding skills
It's not as simple and as easy to compare Showit vs WordPress about whether or not you'll need coding skills.
Showit is a complete no-code drag-and-drop website design platform and you can 100% design and launch your website without writing a single line of code.
On the other hand, whether or not you'll need coding skills to customize your WordPress-run website totally depends on the WordPress theme and WordPress page builder you decide to build your website with.
Most of the time you won't need to write code at all and especially if the choice for a website page builder allows for design freedom.
Yet, for some advanced things on both Showit and WordPress, you may need to write and add code. Or, if you're not up to doing this by yourself you can always hire this out.
15 | Showit vs WordPress – Developer platform
What tools you as a developer of Showit and WordPress websites can get is quite different.
On WordPress.com there's no developer platform. You get a pre-installed WordPress website to design and launch a website with.
For self-hosted WordPress websites things are getting more advanced. If you need a separate WordPress development installation to design and develop a website prior to making the website publicly available you'll need to set a staging environment or install a private WordPress installation on your hosting.
You'll then need to know how to correctly transfer your website to your root domain when you're ready to launch. While all of this sounds intimidating the best way to find out what the appropriate approach should be is getting in touch with your hosting provider. They will for sure have a resource ready for you so you can set up a private WordPress environment.
On Showit, development tools are not included out of the box with any subscription. However, if you're working on designing websites or developing integration tools and plugins for Showit you can request a developer environment to get set.
I use this environment in my daily work as a designer. For the most part, I test templates, new custom website designs I craft for my clients, or compatibility and customization possibilities with specific WordPress plugins.
16 | Showit vs WordPress – Plugins & Integrations
Plugins and Integration between Showit vs WordPress grow every day. On both WordPress and Showit, you can integrate with plenty of third-party platforms and extensions.
And, for WordPress and Showit's blog that runs on WordPress, you can install WordPress plugins. Installation of WordPress plugins is extra simple. You can read my How to Install WordPress Plugins Guide if you're new to WordPress or need to refresh your knowledge.
While on WordPress you can install just about any WordPress plugin you like, on Showit you will get a list of pre-approved plugins available for installation on the basic subscription blog plan.
For an installation of other WordPress plugins on Showit that are not included within the basic subscription, you will need the Advance subscription. Then you can install almost any WordPress plugin.
It's worth mentioning that some WordPress plugins are not compatible with Showit. Therefore, it's best to consult Showit's help section or contact support for information if a specific WordPress plugin is compatible with Showit.
17 | Showit vs WordPress – Trial, Pricing, and Subscriptions
Trials, Pricing, and Subscription between Showit vs WordPress are very different.
Showit offers a 14-day free trial to test the platform features and to see how easy it is to design and launch a website.
After the end of your trial, you can choose between monthly and annual plans, and Showit plans start at $19/month for annual subscriptions.
On WordPress.com there isn't an option for a trial for any of their paid plans. However, the Free plan is available to test WordPress on. This plan doesn't come with all of the features as the other WordPress.com plans, but it should be enough to see if the platform suits your needs. If you're happy with the features, you can upgrade your plan to any available subscription.
On the other hand, there's no such thing as a trial when it comes to self-hosted WordPress websites. Pricing will depend on your hosting package, and depending on which hosting you choose you'll usually be able to choose between monthly or yearly subscriptions.
18 | Showit vs WordPress – Customer Support
Customer support comes with specific differences between Showit vs WordPress.
Showit's customer support is excellent and available via different communication channels and platforms. Firstly, the Showit support documentation is extremely resourceful, and you'll probably find the answer you're looking for inside the docs.
And even if you do not, support is only a message away and available on business days to answer all of your questions. For troubleshooting, Showit also provides emergency support. For regular queries and not emergency ones Showit usually responds within 1-2 hours during their business days and hours.
WordPress.com customer support is available via email only for their paid plans.
With self-hosted WordPress, you're left to your own devices. There's no customer support for self-hosted WordPress websites, but for basic troubleshooting, you should be able to ask your hosting provider.
However, luckily getting information on just about anything WordPress-related is almost limitless. There are plenty of resources out there. You can just Google your issue and most likely will find an answer within the first few results that come up on Google.
Showit vs WordPress – Which one is better?
Most of you will ask and will seek information on which one is better Showit vs WordPress. As a designer, I do not believe in labeling one platform as better than another one. I believe any platform is good for your business website as long as the platform can meet your business-specific goals. A website that provides you with the design capabilities, features, and integrations you need for your specific business model and audience.
However, if I compare Showit vs WordPress I can rank them like this:
Showit is better for the design capabilities, the design freedom you will get, and the customization options;
Self-hosted WordPress is better since you will own your content and can migrate your content whenever you want to, for integrations and extension possibilities, for simplicity of adding advanced features, and for the variety of options to pick a page builder to design, build and launch your website with.
If you made it this so far, I hope this article helped you to decide which website platform is the best for your business needs and decide between Showit vs WordPress. If you have any questions, I would love to hear from you. So feel free to post your question below in the comments below and I will happily get back to you with the very best information on Shovwit vs WordPress.