Are you looking for information on Showit eCommerce and want to launch your own online Showit shop?
No matter what your creative business is or in what photography niche you are, if you are a designer, copywriter, event planner, coach, bridal boutique, blogger, or maker, setting Showit eCommerce up and selling online is a great way to increase your brand visibility, reach more of your target audience and add a profitable income stream to your business.
Launching Showit online shop is an exciting experience and with the right Showit eCommerce tools in place, you can add one more income stream to your business or turn your creative passion into a successful business while you do what you love and share your unique talents with the world.
To help you set up Showit eCommerce, I share all of the information I gathered from years of designing websites on Showit for my clients. So, I recommend you block yourself time in your calendar and read and study all of the information on Showit eCommerce in this article.
Table of Contents
Reasons for Showit eCommerce and setting up a Showit Shop
Sharing your work and what you do with your audience is one of the biggest motivators for setting Showit eCommerce up and launching your own Showit online shop.
With your shop, you can share your talent in so many ways and monetize what you already love doing. Your unique creations are unrepeatable and for sure some people appreciate what you do and value your work.
And, on top of that, setting up Showit eCommerce and launching your online shop on Showit got so much easier over the years so the barrier to setting up and launching a Showit shop is lower than ever before.
Back in the day, Showit integrated with only a couple of selling platforms for setting up an online shop. With the rise of Showit eCommerce integrations, the process of setting up your online shop on Showit became easier.
Depending on what you plan on selling you can pick and choose an eCommerce tool or a platform that will set your Showit online shop for success. To ease the selection you will find which options are available for Showit eCommerce further down in this article. So choosing the right eCommerce solution for your Showit shop should be fairly easy.
Is Showit built for eCommerce?
Showit is a fully drag-and-drop no-code website design platform where you can create just about any design you'd like. If you can imagine it, you can design it with Showit and create a gorgeous design with no code at all.
While Showit is an excellent platform for designing websites, Showit eCommerce is not built-in to the platform meaning Showit does not come with an e-commerce functionality itself. However, Showit does offer integrations with many popular e-commerce platforms and tools. Setting up Showit eCommerce is done by using any of the available platforms that can get integrated with your online Showit shop.
How Showit eCommerce works?
There are four ways how Showit eCommerce works through third-party cart providers that offer:
embedding options;
placing a link to a specific external product;
adding a payment button on your website; or
installing an eCommerce plugin.
Showit also offers a list of supported eCommerce third-party providers that have been already used and utilized by other Showit website owners. Some of the options on their list are integrations with some of the most popular e-commerce tools like Shopify, WooCommerce, PayPal, and many more. Read below for an extended list than the one already available within Showit's help center.
Each platform comes with different features, costs, and benefits. Therefore, it is important to choose one that is right for and meets your specific business needs. For example, some platforms offer embedding payment buttons and carts, while others allow for advanced customizations and features.
What are the general steps to set up a Showit eCommerce online shop?
Setting up Showit eCommerce comes in only a few steps. To set up an online Showit shop you'll generally need to follow these steps:
Choose an e-commerce platform that can get integrated with Showit;
Set your products up plus shipping information if you're selling physical products;
Create a shop page and depending on the Showit eCommerce platform you decided to go with you might also want to set up product pages, too;
If your chosen Showit eCommerce platform supports embedding buttons you need to embed a button for each product by copying and pasting the corresponding code into Showit. Your shop visitors will be able to click on the buy button and will get directed to a checkout page.
All of the above should give you an overview of how usually integration of eCommerce is done on Showit. For platform specifics please read through the section on Showit eCommerce: How integrations work.
How to pick the right Showit eCommerce platform?
Several important decisions need to be made prior to deciding on a Showit eCommerce platform. From choosing the right e-commerce platform, and exploring shipping options to setting up a payment processor.
While looking through the options might feel overwhelming at first, with research and planning you can confidently make an informed decision on how to set Showit eCommerce up and launch your online Showit store. Don't worry – you can absolutely create, design, and launch a successful Showit online shop and grow your online business.
One of the most important things to consider prior to choosing a specific Showit eCommerce platform is defining and specifying your business needs and preferences.
Additionally, the type of products you plan on selling will further narrow down which platform is best suited for your Showit online shop.
For example, not all platforms are the best for or even support selling digital or physical products. Some support selling digital products only, some physical products only, and others both.
On top, your preference and needs as a business to integrate a specific payment processor, as well as the eCommerce platform's ease of use, customization, integration options, cost, and other features will also impact your decision.
There are other factors that impact the success of your Showit online shop, too. Some are creating high-quality products, photos, and descriptions, the quality of your shipping provider, setting up your shop for secure payments, as well as working with a professional designer to create a custom website design that showcases your brand, developing a marketing plan for promoting your shop via social media and other marketing channels.
Are you ready to launch your Showit online store? The first step is to choose the right Showit eCommerce platform for your specific business needs. And, as soon as that decision is made, you can launch your Showit shop. Just read below all of the information I listed about each Showit eCommerce platform specifics, and you can launch your Showit shop even today!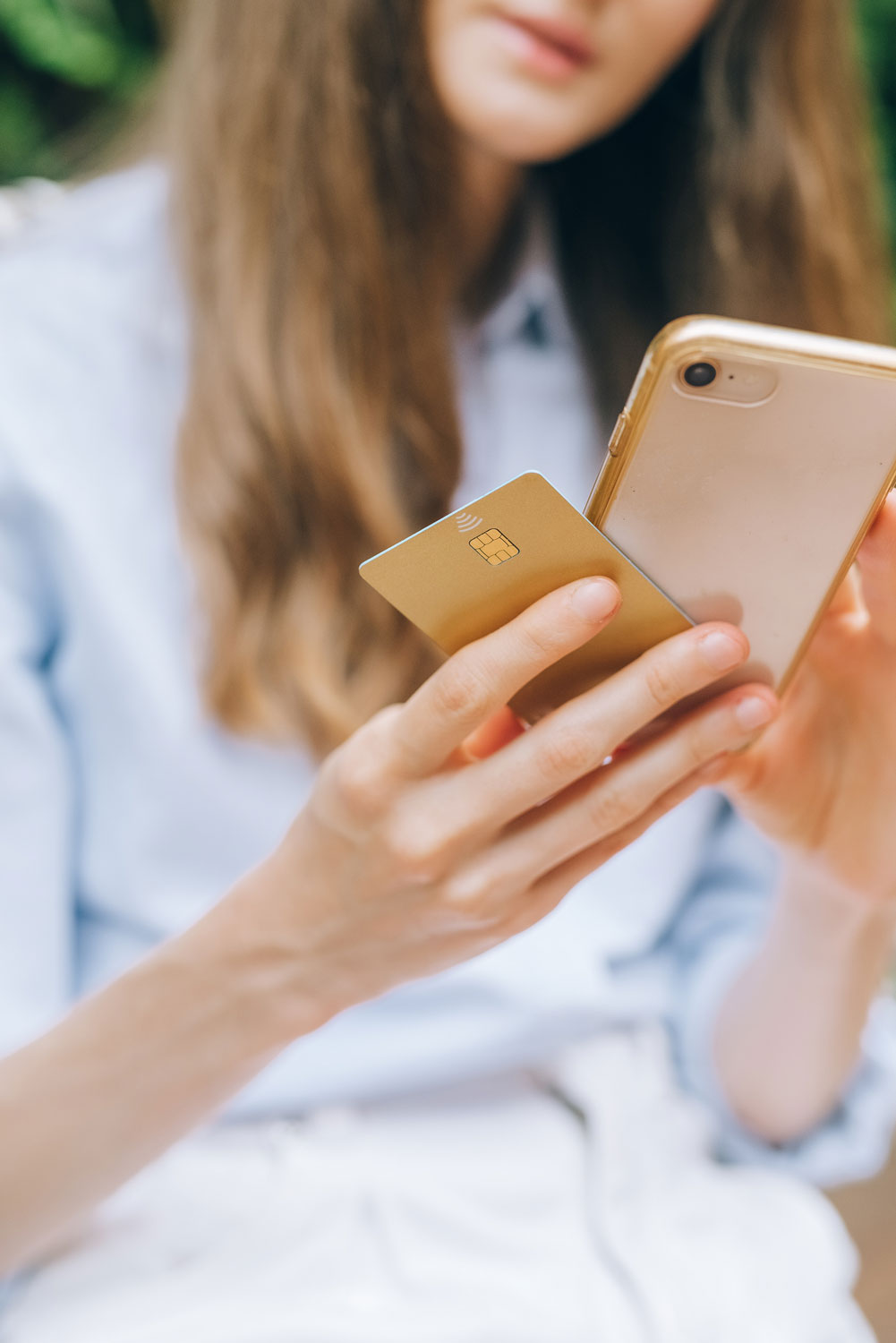 Showit eCommerce platforms you can use to launch an online Showit shop on your website
As I earlier mentioned, an imperative is choosing an eCommerce platform for your specific business needs.
I also advise you to check on the associated costs with each platform, as some platforms are way more costlier than others. Costlier does not always equal the best or feature-rich, so inspect those details as closely as possible.
Sometimes and especially in the early stages of setting up an online shop you might find what's easier to be the right platform for you despite the platform not being feature-rich.
Included below you will find plenty of options to choose from for Showit eCommerce.
Shopify
One of the most popular and well-known eCommerce platforms is Shopify which has all features you will need to get started.
For Showit eCommerce, Shopify offers a Starter Plan that can get integrated with Showit. The plan provides an option to place embeddable Buy buttons on your own Showit website.
There are three embedding types you can use: individual products, collections, and a Buy button.
The checkout process is handled externally via a secure powered Shopify pop-up window.
If you want to customize your products page even further, there's an option to configure all of your products on Shopify's end, and then only embed a Buy button on a page. This allows for design freedom since you can customize your product pages however you like.
Shopify Starter is best suitable for smaller shops, with up to 15 products at the most.
PayPal buttons
Sometimes a simple checkout is all you need. And, PayPal makes it simple and easy with the feature to add payment buttons to any website. And, no different is when it comes to a Showit website.
Additionally, PayPal offers customization to the buttons and you can choose from different button types such as Buy Now, Donate, or Subscribe button for recurring payments. Integration of a PayPal button is super easy for Showit eCommerce. All you need is to copy and paste the embeddable code into Showit.
And, super important is that the integration of a PayPal button on each page allows for design freedom since you can design a product page however you like.
PayPal buttons are suitable for extra small Showit stores, with an extra small variety of products and services.
Etsy
One of the most popular eCommerce platforms for creatives is Etsy. Etsy started out as an eCommerce platform with a focus on handmade and vintage items. Over time Etsy evolved into a much bigger online selling platform and nowadays you can find shops selling every kind of physical and digital product, too.
Etsy is an awesome selling platform and while the transaction costs do add up, the benefit of getting your products on an established marketplace might be worthwhile. On top of this, there's probably no limit to how many products you can list on Etsy.
WooCommerce
Probably the best and most popular shop eCommerce plugin in the WordPress space is WooCommerce. This plugin is suitable for larger shops and allows for advanced Showit shop customization. If you plan on selling more than 15 products, WooCommerce might be great for you. With WooCommerce you can sell both physical and digital products.
Thrivecart
ThriveCart is a checkout system designed to be conversion-focused and funnel-based with the aim to maximize revenue through upsells.
ThriveCart is a very good option if you are looking for a long-term eCommerce solution for your Showit shop. Especially since ThriveCart comes in a one-time investment and does not charge transaction costs per sale.
The best part of ThriveCart where I see the biggest value is the built-in tools for setting up your own Affiliate network.
Gumroad
Gumroad is an awesome platform that allows creators to sell digital products to their audience. For sellers within the EU, this should be the best option since Gumroad seems to have GDPR policies in place. It's one of the selling platforms EU digital product sellers use the most. A great thing about Gumroad is the built-in option for a newsletter and affiliate marketing.
Shoprocket
An eCommerce platform that offers tools to sell from your existing website with no technical skills at all. Shoprocket offers a specific Showit eCommerce integration and allows for setting up product pages, shopping carts as well as checkout functionality for your Showit website. So, setting up Showit and Shoprocket should not be a challenge.
POWr plugins
Powr.io provides a range of options that can add Showit eCommerce functionality to your website. From simple checkout buttons to embedding full products to integration with PayPal and Stripe. Powr.io offers plenty of customization options for tailoring the appearance to your specific needs.
How to choose between selling tools and platforms for your Showit eCommerce online store
Picking the best Showit eCommerce solution for your online Showit shop always depends on your specific business needs and preferences. There are several factors to consider that can influence your decision. Below I listed some of the most important factors to consider for choosing the best Showit eCommerce platform for your online shop.
Type of products: One of the first and foremost deciding factors is the type of your products. For example, if you are selling handmade items Etsy can be a great place for you, while Gumroad will only be suitable if you plan on selling digital items only.
Ease of use and the level of your technical skills: When setting up a Showit shop for the first time a user interface might not be what you will consider as an important thing. However, in time and since all shops no matter how big or small do require regular updates and changes the friendliness of the User interface or the additional technical skills you might need is one more factor to consider. For people who are new to eCommerce, the simplicity of Shopify, Gumroad, and PayPal buttons is a very good choice. On the other hand, WooCommerce requires a bit more technical knowledge to set up and maintain.
Customization: If you are looking for the best flexibility in terms of customization, WooCommerce is the one to go. A little bit limited but can also get customized on Shopify with a variety of customization options. However, in comparison to WooCommerce, Shopify's are more limited.
Cost: While WooCommerce is free to get and set you will need to subscribe to a higher Showit subscription plan. The benefit is that WooCommerce does not charge anything at all, so the added hosting costs might be worth it. On the other hand, all other platforms I mention charge fees for their use, but do come with hosting.
Features: Each platform is different. However, common for them is the vast tools they offer for managing your online shop. From payment processing, shipping options to inventory management. I recommend checking each platform's specifics to be sure the Showit eCommerce platform will suit your business needs.
Showit eCommerce: How payment processing impacts your decision on what the best Showit eCommerce integration for your online shop is
Most of the time you can pick, choose and utilize any platform you like. However, oftentimes you might need to simplify how you manage your payments and especially if you're a small creative business owner. For example, if you're already using Stripe for payments, normally you'd look for a Showit eCommerce platform that allows for Stripe payments. Or, if you are located in a country where you need to use a certain payment processor or a specific payment processor is not available you will need a Showit eCommerce platform that integrates with what is available to your business.
Luckily all of the eCommerce platforms support the integration of many payment processors. For example:
Etsy has its own payment system called Etsy Payments. Etsy Payments allows buyers to use various payment methods such as credit cards, debit cards, Etsy Gift Cards, Etsy Credits, PayPal, Apple Pay, and Google Pay.
Shopify offers its own payment gateway, Shopify Payments. With Shopify Payments, there are no extra transaction fees. On top of this, Shopify also integrates with other payment gateways such as Stripe, Square, 2Checkout, Braintree, Klarna, Worldpay, Amazon Pay, etc.
Thrivecart integrates with payment gateways such as PayPal, Authorize.net, Stripe, Google Play, and Apple Play.
Gumroad supports all major credit cards and PayPal for payments as well as several currencies.
WooCommerce integrates with a variety of payment gateways including 2Checkout, PayPal, Stripe, Square, and others.
Each platform offers different options for payment processing so it's important to choose one that meets your specific needs.
Showit eCommerce: How integrations work
Integrations for Showit eCommerce that allow you to set up an online Showit store on your website work differently. Each integration has its own specifics and offers various features. For some placing a link is sufficient and for others, you'll need to design product pages. Below I listed the most important details on how Showit eCommerce integrations work.
Shopify: To integrate Showit and Shopify, you can use Shopify's Starter Plan. This plan allows for placing Buy buttons on your website by placing embeddable codes. All you need to do is to copy and paste the embeddable code on a product page in Showit. The checkout process is handled in a separate secure pop-up window that is powered by Shopify.
WooCommerce: For Showit eCommerce integration with WooCommerce you will need to subscribe to the Advanced Showit subscription and then install WooCommerce on your website. This is done through the WordPress dashboard. To integrate Showit with WooCommerce, you can use the WooCommerce plugin for WordPress. Once you go through the WooCommerce setup process you can add your products and customize your product pages.
Etsy: The most simple one to set up is Etsy. You have an option to only link to your Etsy shop via a link on your website or you can create pages for your products in Showit and link a buy button to each Etsy listing.
PayPal buttons: PayPal buttons are extremely easy to set up on a Showit shop. You'll just need the embeddable button code and copy and paste it onto a product page in Showit to display the button.
Powr Plugins: For Powr Plugins integration with Showit, you need to create a plugin on the Powr.io website and then copy the generated embed code. All you need to do after this is to paste this code into an embed code widget on your Showit website.
Shoprocket: To integrate Showit with Shoprocket, you can create a Shoprocket account and set up your products and payment options. You can then copy the generated embed code and paste it into an embed code widget on your Showit website to display your Shoprocket shopping cart.
The above information should use as an overview of how you can integrate Showit with eCommerce platforms. However, steps can vary and it is always a good practice to consult the specific platforms documentation for detailed and up-to-date instructions.
Showit eCommerce: How to launch an online shop on Showit summary
Showit is one of the most user-friendly platforms to design and launch your website without the need for any coding skills at all. And with multiple integrations available for Showit eCommerce launching a Showit store is easier than ever.
Crucial for your online shop's success is choosing the right platform in accordance with your business needs. Prior to deciding which eCommerce platform to integrate your Showit website with consider the type of products you'll be selling, payments processors you need to use, shipping providers you need, and probably the most important is where you see your business to be in the future. No matter if you are an existing business that is looking into adding a shop to an existing Showit website or you are starting from scratch right now, there's a platform available and right for you.
The beautifulness of Showit when it comes to eCommerce is that integrations can be extremely simple or you can go for a complex one. This allows you to choose from levels of customizations and control no matter where you are right now, a beginner or an advanced Showit user.
Ready to launch your online shop on Showit? Consider working with a professional designer to create a stunning, custom website that showcases your unique brand and products. With the right design and e-commerce integration, you can turn your creative passion into a thriving online business.