One of the biggest mistakes you can do for your website is not setting a website goal or defining what your website is going to be for.
Most of the time, people have a vague idea of what their website should do for them. However, even if you happen to have a vision of what your website is going to be about, setting one goal only for your website is absolutely what you need to do.
It's way different to know what your website is about than to know and strategically plan what you need your website to do for you.
Unfortunately many work this out months or sometimes even years later.
Table of Contents
Why do you need one goal only?
Having one goal only for your website gives you a clear vision of what you need your website to do for you. This helps not only for you to craft your website copy but also your website designer, copywriter, or SEO specialist.
Having one clear goal for your new website design or website redesign will help to plan for a clear and on-point Call to action throughout the website. By placing strategically Call to action sections throughout your website you will improve conversions and will naturally push the user to take the desired action.
What to do if you have more than one goal?
Sometimes, having one goal simply does not fit your scenario.
For example, if you are like me, you may have a business that is consisted of several offers. You may have a Shop (like I have for the Flying Muse ProPhoto & Showit Website Templates), while at the same time offering Services (like I do for Custom Branding and Website Design) and you may have an additional offer let's say in Education.
While these three examples seem way too different they all have one goal in common – and that is the selling of offers and services. So, for me, selling my products, offer, and services are the only goal I have for the Flying Muse.
While there is only one goal for my brand, each offer has its own goal. For the Shop, it's template sales, and for the custom design services booking clients.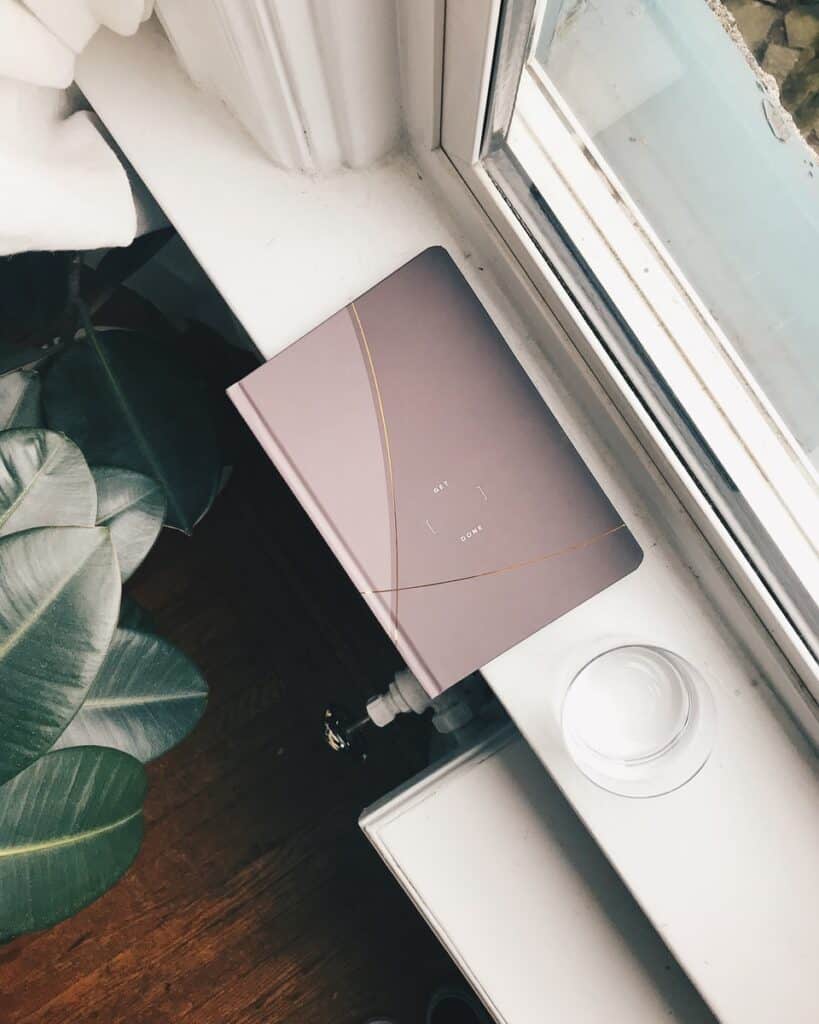 How to set a goal for your website success
Setting only one goal for your website might seem challenging at first, but if you spend some time you'll easily figure that out.
To help you in doing so I compiled a list of questions to ask yourself and you will be able to figure this out in no time.
1 | What specifically is the goal of my website and why do I want this?
Like everything else in life – having a clear goal on what you want and also not want to do applies when it comes to a website goal as well.
No matter if you are launching your website to blog or to offer services or book clients for your photography business having one website goal will help you in crafting your content for your business success and increase your conversion.
2 | How to determine your one website goal if you are just starting your business and launching your very first website?
If you are just starting out figuring out one website goal only, might be a bit intimidating at first but having an idea of what you plan to offer is a good place to start. New website owners do not have the metrics in their business at the very beginning. Therefore crafting the perfect content and website experience is something they will work on as time passes.
3 | How focused are you?
To achieve any goal you must be focused. By having one focus only, you will not go over millions of things and concentrate on what you really want to achieve. Having a clear idea of what you want and where you are heading is one of the most important things when it comes to not only life decisions but your website, too.
4 | What will I gain by having this website?
Look at your website goal through new eyes – for example, you might ask yourself "What will I gain by having this website?" Then ask, "What will I gain by not having this website?"
Ask someone who is experienced in your niche area, and who has a successful website, for some feedback on yours.
Remember, you might not like what you're going to hear, but it might be what you need to hear.
5 | What skill must I already have to pull off my website goal?
For some, it's not scary to craft a website from scratch.
However, ask yourself if you do have the right skills at this very moment to do this by yourself. Or, is it a better option to hire a professional website designer to work on your website while you concentrate on doing what you do best – your business?
6 | What will I need to get in order to make my website work?
No matter if you plan on going the do-it-yourself website design with a ready-made template design from one of the Flying Muse Showit and ProPhoto Website Templates or if you plan on working with a professional ProPhoto and Showit website designer (or another platform) you need to know what skills you have or need to have to be able to craft, design, launch and maintain your website.
Some of the Flying Muse Showit and ProPhoto Website Templates available in the Shop
7 | What is the importance of calculating your website's end goal?
Without an action plan, you can follow you'll soon lose track of the steps you need to take. Start small and work your way up. If you look at everything you need to do in a limited timeframe you may become overwhelmed and with overwhelm, procrastination may step in.
Key Takeaway: How to set a website goal for success
I often find – having a clear goal for a website comes with how long the business exists on the market. And, to no surprise, a clear vision for a website goal comes when the business is at least 2 years on the market. It takes time to gather metrics and figure out who your ideal audience is.
But there is no perfect website and websites are meant to be updated and improved. So, if you are a new website owner or just launching your business work out the details of what you'd like to offer and then center all of your content around your offer.