While Facebook makes constant changes to the algorithm, there is nothing much left for us creative and photography business owners to do, if we don't want our wallets to get broken. Getting posts and offers seen on Facebook these days, sometimes feels like not worth the hassle. The situation goes that far, that some creative and photography business owners choose to spend their energy on other social media platforms and leave behind established Facebook business pages to pursue better audience reach and return on investment.
However, merely no person today starting a creative or photography business doesn't create a Facebook page. It doesn't matter how big or small the business is, whether it is small creative or photography business, a freelancer or an author – seems everyone knows what Facebook can bring on one's table. This is not surprising at all, for the fact, diving into Facebook and establishing a page is a way to take advantage of the millions of users – potential leads. However, even by doing so, there is no guaranteed success for your Facebook page or business.
Most creative and photography business owners are already familiar with the wide selection of Facebook marketing tools. However, some are not yet aware of additional tools and features, which can improve audience targeting and therefore increase reach. Photographers and creative business owners who already use and are familiar with ads know what ads can do to boost a brand or bring sales or bookings. However, while all of these tools are great and useful they definitely, as other platforms, have advantages and disadvantages, too. They may not even be successful if not implemented the right way.
While seasoned business owners are already familiar with tricks under the Facebook marketing hood, luckily for the aspiring creative and photography business owners Facebook has implemented tools to target page audience without spending a dime on Facebook ads. Thus, it is a great tool to test audience engagement for future targeting with Facebook ads.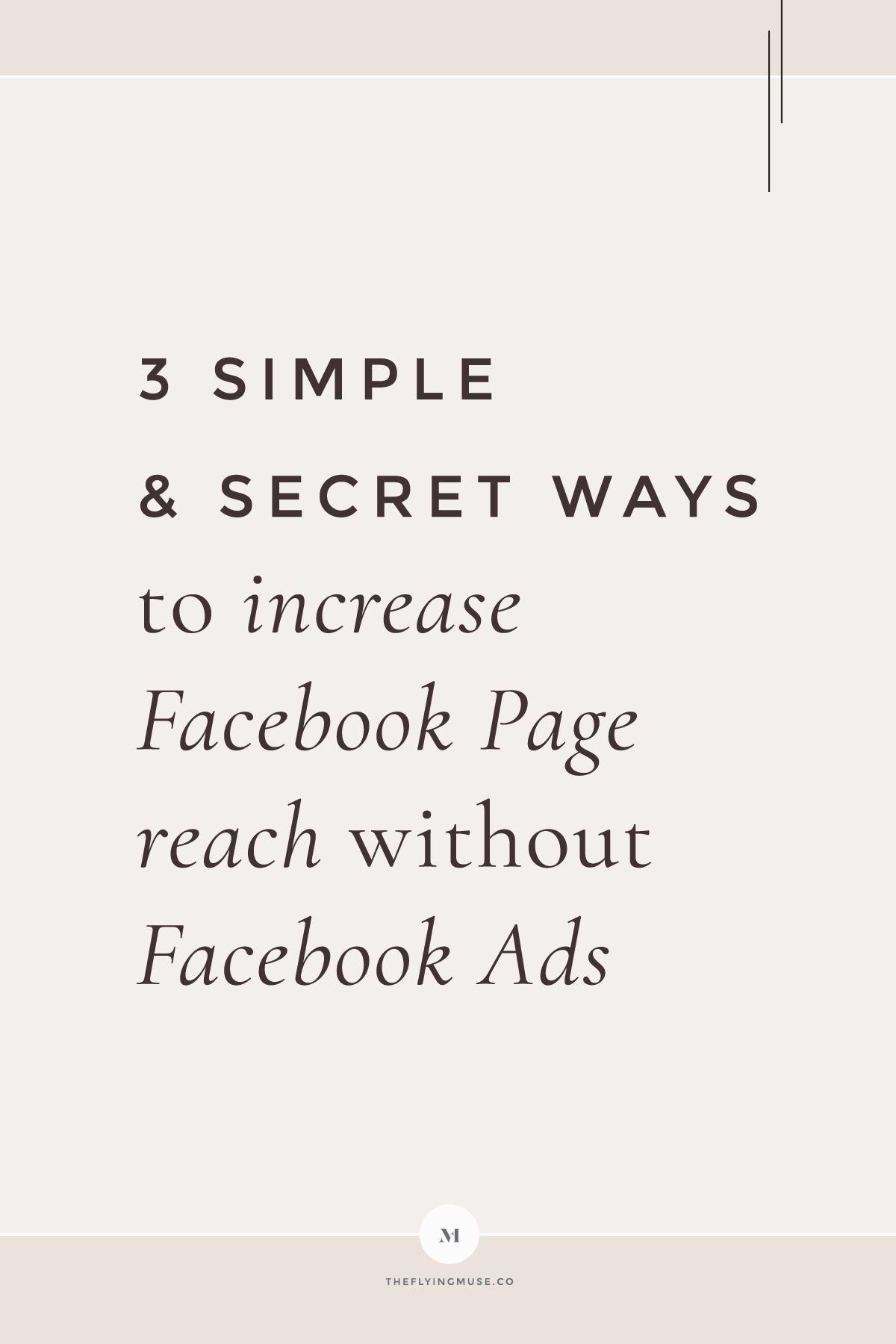 Targeting users
A common mistake a creative or photography small business owner can easily make – not to tailor down a message to a specific audience. It is of utmost importance to create an engaging and relevant content for your audience, so make sure the message you want to broadcast is adapted with a verbiage and visuals appealing to them.
While crafting a relevant and engaging post to your audience is an art by itself, this post purpose is to explain the tools available to target audience and increase post reach.
When you are confident your message is just about the right one and ready to go, rest assured Facebook implemented and integrated awesome features to target audience and to maximize the impact of your message.
How to create a Facebook post and target specific users
If the option to target users is enabled for your page (don't worry, your Facebook page admin can enable this feature with a simple click!), a targeted post creation is done with ease.
If you create a post you will notice a new feature (a small button in form of a target)

If you click this button you can see a wide variety of options to target the desired audience:
Gender
Age
Location
Language
Interests
Interest targeting
This feature doesn't seem that exciting on a glimpse. However, it is! While you can target users for their specific interests, probably the most valuable feature here is – you can target users interested in a specific Facebook page. For instance, you can target users who are interested in Pinterest, as shown below.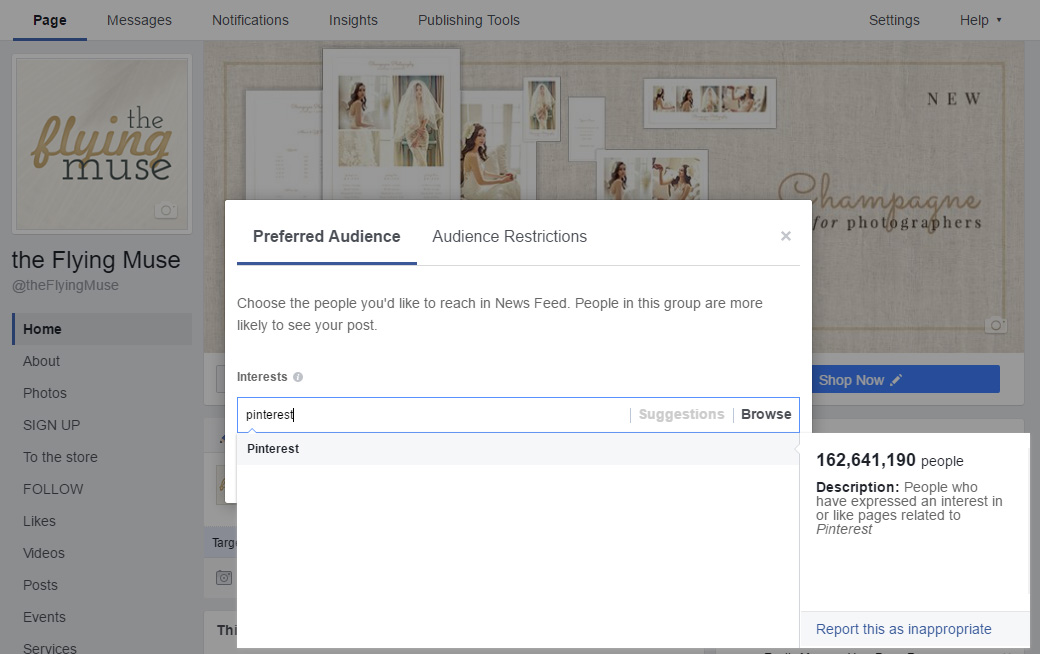 Language Targeting
While the option to target specific group based on their language, feels natural, this one solves a huge problem for business owners who operate in different markets. While the business origin can be from France, and the most expected language for them to post news and updates to their fans would be in French, a huge obstacle for communication with their fan base would come if they branch out to Spain.
By using the Language targeting feature for Facebook pages, a business can easily create a message in another language. This ensures the broadcast is limited to the specific audience, while at the same time getting a nifty result – increase in reach (per language).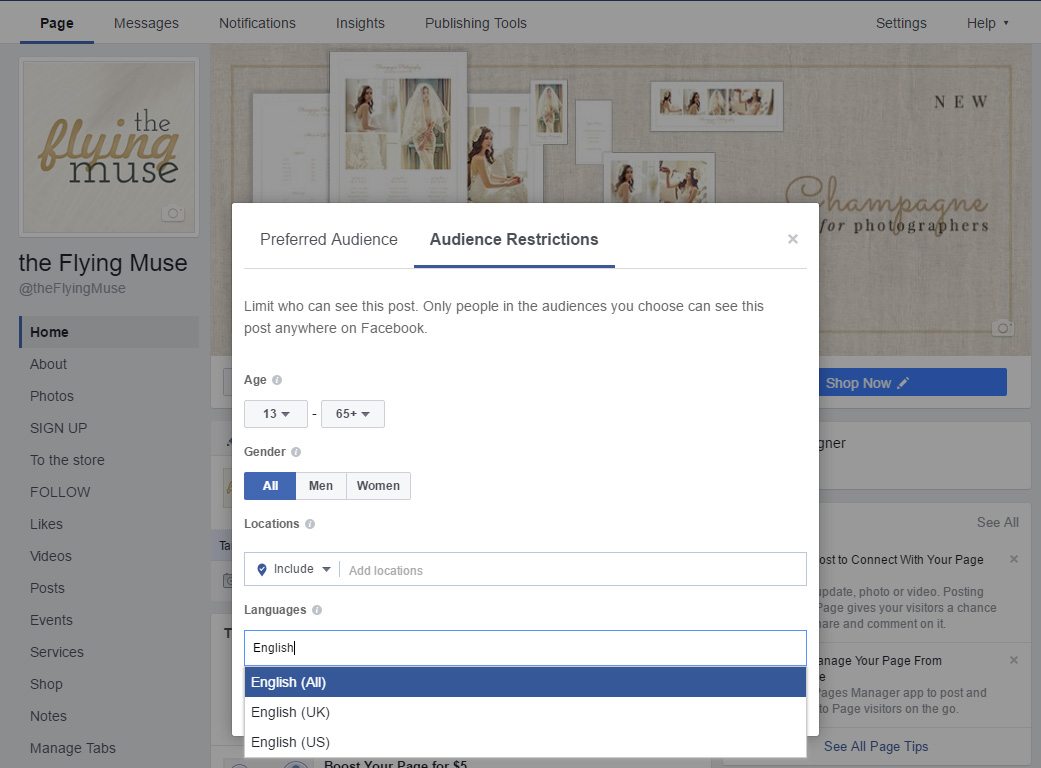 Post News Feed Expiration Date
This feature is by far a benefit to brands who post time specific posts and offers to their fan base. The feature itself can solve the problem to provide your targeted audience with relevant, fresh and time-specific content. After all, you don't want confused people among your fan base, and frustration over ended last year offer, don't you?
While this option is not within the targeting tool for Facebook pages, setting it is a breeze. You just need to Schedule a new post from Publish > Schedule. Within the Schedule post options pop-up, you can set a post expiration date and time.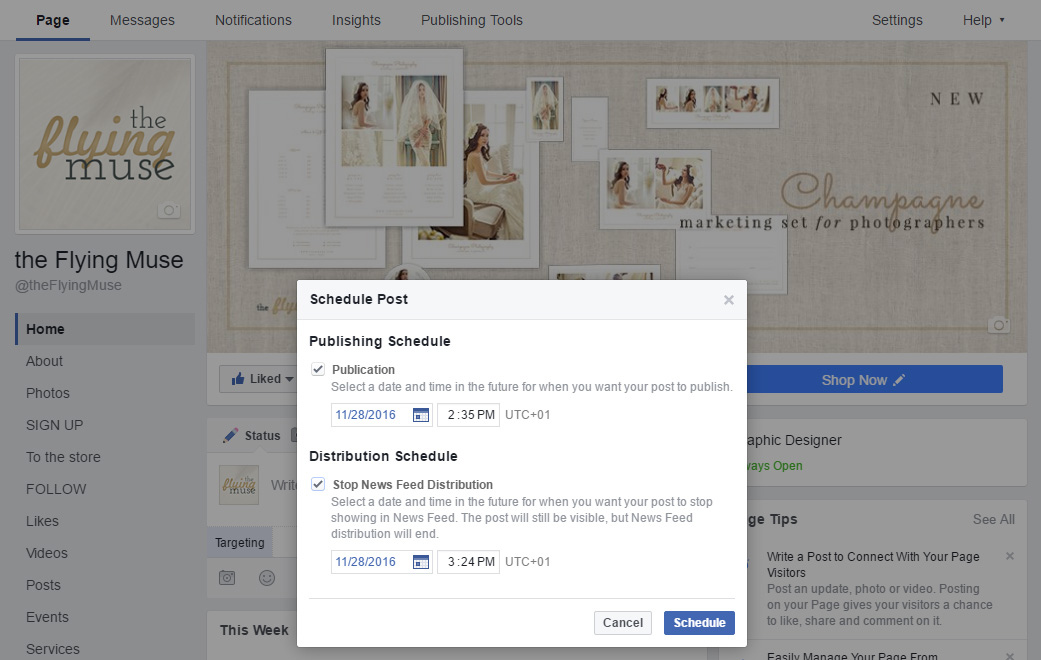 How to Enable the Facebook Targeting Feature
This option is available for Pages that have enabled Targeting and Privacy Settings, so make sure it is enabled. If you haven't already done so, you can enable the feature by going to your page Settings (shown below).

Summary
While all of these features for Facebook pages are great and are an awesome addition to empowering your creative or photography business, there is no guaranteed success. The only way to succeed is by doing continuous research and tests how your audience reacts to the content provided. Only with patience, time, listening to the audience you will be able to tailor the perfect content. After all, it is never about you and your business – it is always about the audience.