Determining your own pricing strategy can be one of the hardest things you need to do for your photography or creative business.
While investing time in determining your pricing is a no-brainer, the process itself can leave you overwhelmed.
You may be tempted to update your pricing and print it out on a simple document or text file – because you need your prices updated, like yesterday!
Yes, sometimes we all do fast & easy things to grow our business (not necessarily the best), and it is ok – just sometimes.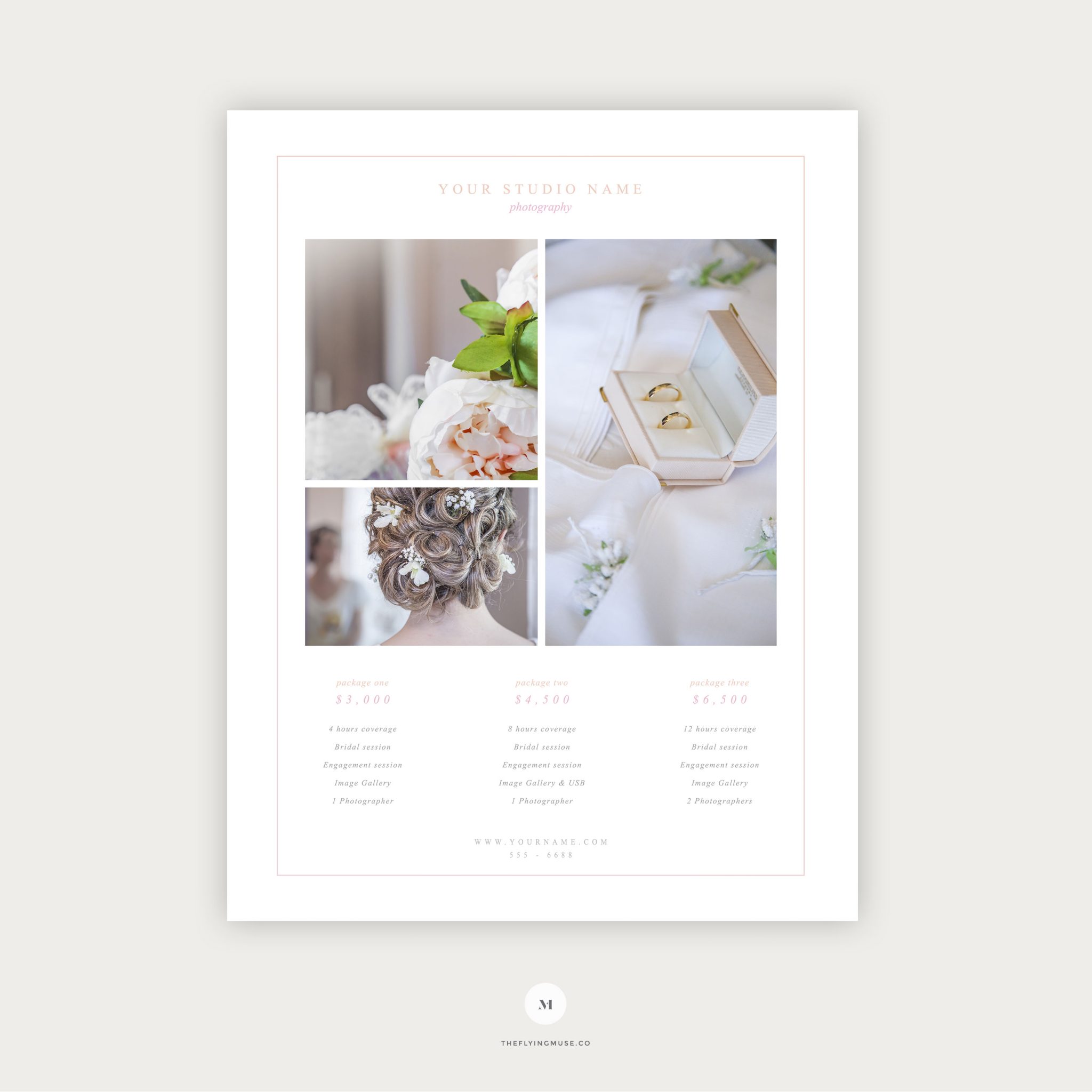 However, getting your prices simply out there doesn't ensure your photography business will be booked or even looked at by your dream client.
One of the things you need to attract your dream clients is to portray your business as a professional one.
In order to do so, you need a beautifully designed pricing guide to book those dream clients, don't you?
So, I wanted to help you out 🙂
Therefore, I created a simple, minimal, yet elegant template to download and customize with Adobe Photoshop or Adobe Photoshop Elements.
Every single element is customizable and uses standard fonts. How cool is that?
The pricing guide will be FREE for a limited time only, so get your copy by simply filling out your details below now!