Lately, I've been seeing more often than not posts from business owners just like you all over the internet looking to speed up their website performance no matter the steps or time they'll need to invest.
It seems as if how to improve website performance or decide if migration is a better option is one of the latest and deepest business owners' obsessions when it comes to their online presence.
Table of Contents
1 | Should I move my website elsewhere to improve performance for SEO only?
While I agree that a website needs to be optimized for SEO and should never be slow to the extent the User Experience suffers, I do believe what matters the most on this oversaturated market (internet) is to present your offer to the audience that comes to you, finds about you, and conversion of those scrollers into clients.
Simply ranking no.1 on Google isn't the magic wand you're missing that will make or break your business.
I believe SEO shouldn't be the only important thing when choosing a website platform for a business.
SEO is only one part of the marketing mix you'll have and need to take care of as a business.
Much bigger results come from concentrating efforts on growing an authentic brand, a brand future clients can feel and make a connection with and nurture the audience that currently enters funnels for a brand.
Solely SEO is not magic, there are much more and many more things and marketing efforts a business owner will have to take to be successful.
Sure there are challenges with SEO on any platform. From what I had seen most of the time not ranking or having an issue with ranking is due to not implementing the very best practices for SEO by website owners for their platform of choice.
Solely SEO shouldn't be the deciding factor to move your website elsewhere.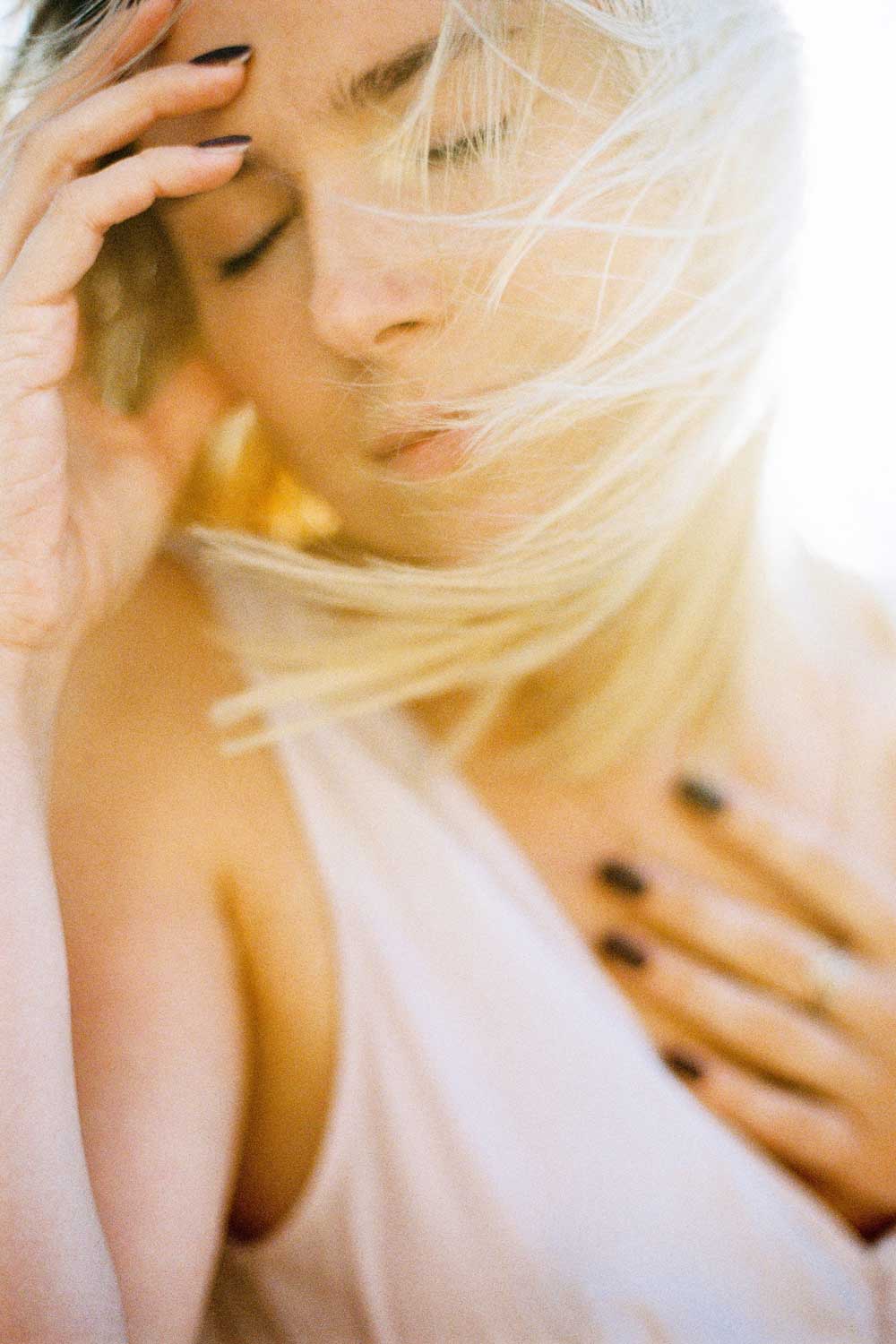 2 | Are there reasons to get concerned about website speed and performance and consider migrating or switching to a different website platform?
However, there certainly are reasons why you should get concerned about your website performance and those may be one of the reasons why you're looking into moving. I've listed some of the biggest motivations and true reasons to get concerned about your website performance:
Your page load time is extremely slow (or your pages do not load at all);
Your images take a very long time to load (or do not load at all);
Your content and media are not SEO optimized;
You get complaints from real users about your website performance, etc.
However, even if you happen to experience one, several, or all of these issues you can do so many things to improve upon your current website performance before switching elsewhere.
3 | What can you do to improve website performance and speed?
Some of the things you can do to improve website performance and experience without moving to a different platform are:
Switch to a different host. If you're using WordPress you might get a better boost in performance only by switching to a different host or a better hosting package. If you decide to do this, you'll most probably see a small decrease in rankings (when I moved to a better hosting I saw a day or two decreases in my traffic and a drop in GSC – Google Search Console). You'll also want to make sure all server settings are moved over to the new host.
Run your pages through GSC and other online speed measuring and optimization tools. While some of the things these tools would require might be too advanced for you, just tackle the ones you can and go one by one.
Optimize and compress your images. Make sure you don't upload full-resolution photos on your website. It's always best to size your images according to the placeholder, then use a compression tool and then name, upload, and set your images for SEO.
Use a caching plugin. If you're self-hosting you will definitely want to implement a caching plugin for your website. If set correctly this will get you a boost in performance and will speed your website up. If you're using a hosted platform like Showit, ProPhoto, Squarespace, or Shopify this should already be taken care of. However, you'll still need to implement the very best practices for uploading your media to your website by following the prior recommendation.
And after this, if you are still not seeing any improvement in performance it might be the right time to look into moving to a different platform.
Little side notes: There's an untrue belief that hosted platforms are optimized to perfection. All of them have issues they need to work on and solve. In my experience (I designed the very first website back in 2001) none pass all checkmarks on Google. The truth is, some are better than others, and it depends on what they will do and when they will choose to implement the very next Google recommendation. Sometimes they choose not to implement something at all because that would require rewriting the complete infrastructure from the ground up (re-code the complete platform from scratch).
4 | So, how do you know if you need to move to a different website platform for better performance or are you just chasing the next shiny object out there?
You're not chasing a shiny object and considering migration for improved website performance, and the right time to move might be if:
You're overwhelmed and genuinely frustrated with your platform maintenance;
Your website performance issues are not fixable;
Your platform does not include the SEO functionalities you need;
You aren't able to design on your current platform as you need to;
Your website platform does not support an essential integration for your business;
You are ready to embrace a change and are looking forward to learning new things.
However, even if you pass all of the checkmarks it doesn't mean you should expect things to work out magically. There still are things that migrating will not do for you, and knowing all of the details beforehand might change your mind.
5 | What migrating to another platform will not do for your business or website?
Most of the time you will not rank much higher only by switching to another platform. Usually, when you switch to another platform your rankings will decrease and if you haven't migrated properly you might even not climb back up. You will also have to take into consideration that this period might be anywhere between 1 – 6 months for Google to crawl and reevaluate your website and then decide on rankings. You need to make sure you can survive this period.
Your conversion rates are not going to increase simply by migrating. Conversion can only improve by implementing the best strategies for User experience and crafting strategic copy and strategically placing CTAs (Calls to action). Giving your visitors the exact thing they are looking for and guiding them to a simple to understand and clear actionable step will definitely increase your conversions.
You will not invest less time into your website content and design. You'll still need to craft, publish and update your website content and visuals. There's no escaping from that. And, while some platforms look more promising on the drag-and-drop features and seem as if designing will be a breeze and shorter, they might even take much longer to design a simple page design due to the high customization options. Sometimes you need a page up in 10 minutes or less, and all taken care of for you, responsiveness, mobile design, basic HTML tags, and even basic SEO. Inspect this in-depth before deciding on migrating.
You will not need to learn less about the new platform. All platforms come with a learning curve and challenges. If you don't have the time to invest in learning the ins and outs of the new platform it probably isn't the right time for you to move your website elsewhere.
Your content will not magically transfer over to the new platform. Existing websites pose more challenges for moving to a different platform. From moving existing content, media, and SEO settings to creating redirects and getting Google to recrawl your new website (and rank), the challenges are out there. While you can definitely do this yourself, the best option is to always work with a professional on this. For all of my website project clients who need to switch or migrate from one platform to another, I handle this, making sure their move is with little to no downtime or email issues due to switching.
Conclusion: Is migration to improve website performance the right choice?
Hope all of the above will help you in making an informed decision about whether migrating to a different platform or hosting for your website is the right choice for you and your business.
If you decide on migrating, as you can see, there are many factors and many things you will need to take into account and plan for.
If you decide on moving your site or switching to another platform it is always important to plan out this thoroughly.
What steps you will need to take for this totally depend on the platform or hosting you are currently on as well as the one you will switch to.
And, if your budget allows it's preferable to hire a website migration consultant or work with a website designer like myself to not only migrate your website but improve and redesign your website visual aesthetics, tailor the user experience, and implement conversion strategies for your specific audience.